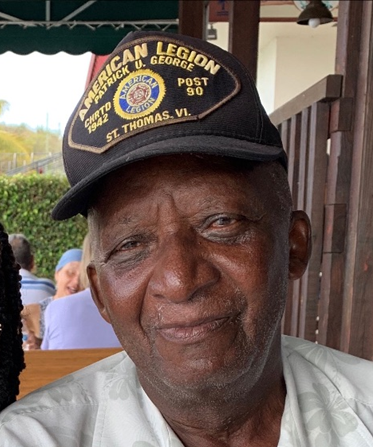 The Mills family regrets to announce the passing of our loved one, Clive Addison Mills, who died on Jan. 21, 2020, at the age of 78.
Clive A. Mills is survived by his daughters, Carolyn Mills Bellot, Calida Mills and Candace Mills; grandson, Robert J. Bellot; siblings, Melville Mills, Kenneth Mills and Dr. Earl Mills; nieces, Abby Mills, Valerie Mills, Maria Mills, Melinda Mills and Lyndsee Mills; nephews, Kenneth Mills Jr. and Britt Mills; cousins, Blanche Mills, Ted Mills, Dr. Frank Mills, Phillip Mills, Ira Mills, Perlina Mills, Milton Mills, Denise Mills, Angela Mills-Petty, Bridgette Mills, Natasha Mills and Paula Mills-Warner; Nijo Mills, Brian Mills, Ryan Mills, Macy Mills, Tamara Mills-Wyrick, Brontie Mills, Joan Mills, Jeanne Brown-Meehan Todd Brown, Gavin Mills, Clement Mills, Jane and Richard Berry and former spouses Alvlyn Allen-Mills and Lilian Mills; godchildren, Special friends, Marie Simeon, Harold Johnson, Errol Rampersad, Phillip Peters, Ken Webster and numerous other friends, and relatives.
He was preceded in death by his mother, Vivian Mills-Queeman.
Clive A. Mills was born on Nov. 8, 1941, in Sandy Point, St. Kitts. He graduated from Charlotte Amalie High School in 1963. Clive Mills served his country in the armed services and received a Good Conduct Medal, National Defense Service Medal and Expert Rifleman honor. After moving back to St. Thomas, he opened Mills Photo Studio. Clive Mills also ran for election in the St. Thomas/ST. John district during the mid-seventies. He worked at Housing Parks & Recreation as a recreation specialist, then at Department for Licensing and Consumer Affairs, rising to the position of director of Consumer Affairs Unit. Clive will be remembered always for being there to lend a helping hand to others.
A visitation is scheduled for  9 a.m. Thursday, Feb. 6, followed by the Funeral Service at 10 a.m. at Christ Church Methodist, Charlotte Amalie, St. Thomas. The burial will be held at Smith Bay Eastern Cemetery.