ST. THOMAS-ST. JOHN EDUCATORS COMPLETE ANNUAL TRAINING TO BENEFIT ENGLISH LANGUAGE LEARNERS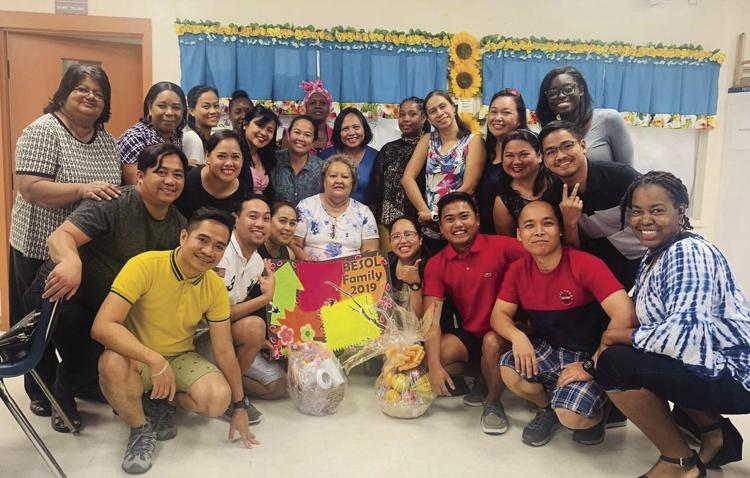 Twenty-six teachers in the St. Thomas-St. John District successfully completed the annual Bilingual Education to Speakers of Other Languages professional development training this summer at the Edith Williams Alternative Academy, Lockhart Elementary School and the Office of the Insular Superintendent.
Spearheaded by District Coordinator of English for Speakers of Other Languages Dr. Migdalia Cruz-Arthurton, the four-week training is offered to regular and special education professionals, paraprofessionals and administrators.
The training provides an understanding of local and federal laws on English language acquisition, develops cultural awareness and develops a bridge between the home, the community and the school. It also provides an understanding of the language acquisition and learning process for English language learners and an understanding of characteristics of the language and the learning process for English language learners.
"The participants involved in this training were an enthusiastic group that wanted to learn how to better serve the English learners in their classroom," Cruz-Arthurton said. "When I completed the training sessions, I felt happy because I had provided them with the skills, knowledge and strategies they needed. When the English learners return in September, their teachers will be better prepared to instruct them in meeting their academic content area needs and supporting, at the same time, their acquisition of the second language — English."