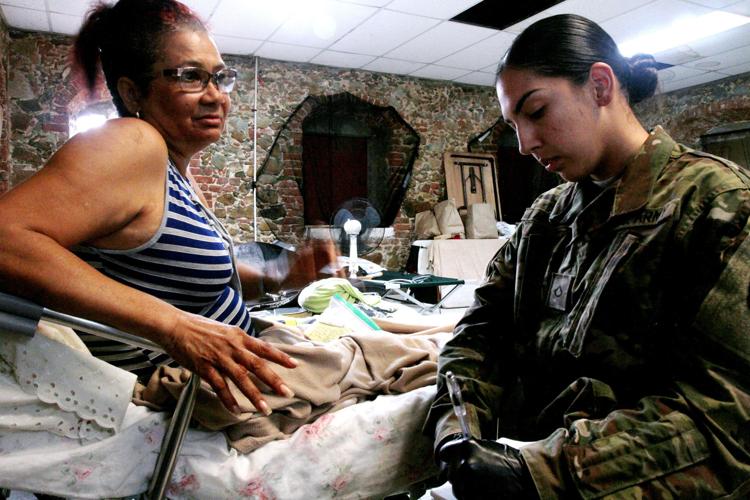 Dear Editor,
It came as no surprise to me after having read the article in The Daily news of Oct. 19, 2019, "New study estimates hurricane death toll could be in the hundreds."
The study was published in the American Journal of Public Health.
Wealthy individuals were also able to charter private flights off-island and receive medical treatment, while the poor suffered for months without adequate access to health care.
This is known by most of us as: wealth, power, and being well-connected. On the other hand, however, our political leaders tell us as often as they can that we're resilient, using such other psychological words to downplay complaints of suffering that still prevail.
It's no wonder that our political leaders would rather not respond for clarity. I, too, would be embarrassed. Nevertheless, Virgin Islanders have developed an amazing fortitude and confidence that the worst of the past could be overcome and that the future could be what we sought to make it.
Our political leaders owe it to us to address the research study.
One problem is straightforward. Poorer people are more likely to not have access to the best of health care and attention. The research study suggested that the lack of data was significant because without adequate and factual data, mere estimations can only be made.
I did not get a definitive cause-and-effect death solely attributable to hurricanes Maria and Irma, because prior illnesses could have caused anxiety and depression in some instances, for example.
The study offers some food for thought. Preserve important data, especially related to health care. Use financial resources where it serves the greatest number. Because decisions require sacrifices. Be up-front with the public.
Let trust and honesty be the talk of the day!
— Al Donastorg, St. Thomas, is a retired police captain.