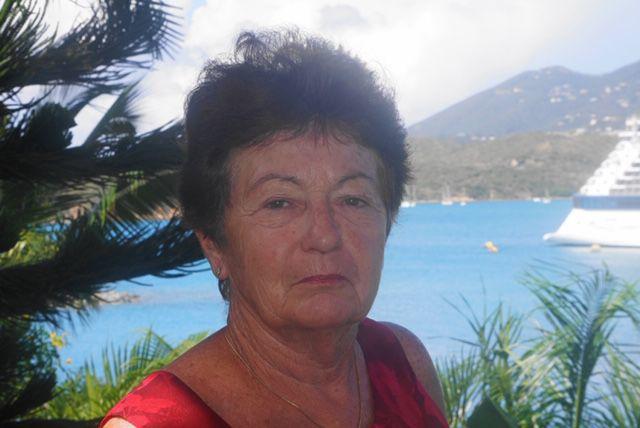 The family of Marie Jeanne Raoul Hermann announce her passing in Pont L'Abbe, France, on July 5, 2019, at the age of 71.
Born in Brittany, France, her education included degrees from the French Maitrise de Sciences economiques diplome d'etudes appliquees de l'unstitute de gestion de Rennes, and also received diplome d'etude applice de l'unstitute de Rennes. DESS de l'insitut d'etudes de Paris. She was also educated in economics and law.
Marie worked in Paris as a market researcher and moved to Haiti in 1985 to work on a French Government project, and also conducted European surveys for U.S. firms.
In 1987, Marie moved relocated to the U.S. Virgin Islands specifically Water Island. She established a water sports business at Honeymoon Beach, currently the location of Dinghy's bar.
Settling in St. Thomas, she was a professor in the Business Division at the University of the Virgin Islands from 1992 until December 2018 when she retired. Marie loved teaching her students. She fondly spoke of their accomplishments after graduation and had an immense source of pride in them all.
Marie was a proud member of Rotary St. Thomas Two. She enjoyed world travels, gardening, good wine, good restaurants, and making traditional French dinners. She was a keeper of family history, which included her father being noted for his bravery during WWII, when he refused to leave a prisoner of war camp for five years, without his men.
Marie is survived by her son Tristan Hermann, and Kristina Shiao, and many friends.