ST. CROIX FOUNDATION & THE PATRICK & AMELIA WILLIAMS OPPORTUNITY FUND AWARD $17,000 IN SCHOLARSHIPS TO ST. CROIX STUDENTS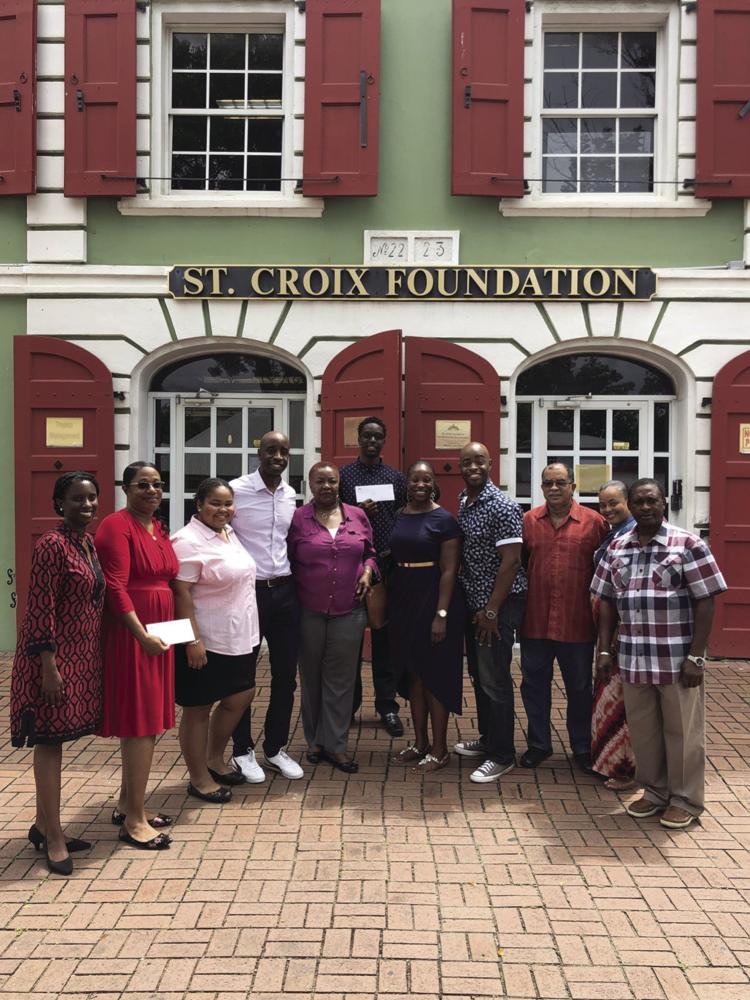 St. Croix Foundation awarded a total of $17,000 in scholarships to five St. Croix graduates last week at St. Croix Foundation's headquarters in Sunday Market Square.
Two scholarships in the amount of $5,000 were awarded though the Patrick and Amelia Williams Opportunity Fund's second annual cycle, which was established to provide opportunities to St. Croix youth who have met obstacles but persevered despite these challenges and see educational pursuits as a means to achieving personal and professional success that can then be shared with the next generation.
The recipients were LaMonique Berrios, who will attend Sam Houston State College with a major in engineering, and Jayla Norman, attending Saint Agnes College with a major in nursing. An additional scholarship was awarded to Alayna Caraballo through the Giving the Dream Fund for attendance at School of the Art Institute of Chicago.
In 2018, St. Croix Foundation also awarded an additional $2,000 through its DOVE Memorial Arts Scholarship Fund, established in 2003, to support two students who received scholarships through the Williams Opportunity Fund. Joshua Parris is now in his second year studying criminal justice at the University of the Virgin Islands and Shauniqua Wells is also in her second year at Monroe College, pursuing a degree in the culinary arts.
According to St. Croix Foundation's President, Deanna James, "This year is special for St. Croix Foundation. As part of our approach to holistic community development and strategic grantmaking, we made the decision to award two mini-grants to last year's award recipients in demonstration of our commitment to supporting and sustaining our grantees through success."