Guiding mariners
Daily News photos by ALLEGRA CHRISTOPHER
The V.I. Port Authority has named its new pilot boat for former marine terminal supervisor Edmund Steele, a St. Thomas native. He was hired by the Port Authority in 1991 and supervised more than 30 Marine Division employees in the St. Thomas-St. John District.
During his career, he was responsible for marine facilities on both St. Thomas and St. John. He retired in 2008 after 17 years of service.
The 33-foot Almar Sounder pilot boat was built by North River boats in Roseburg, Ore., and designed with a deep-V hull to give the authority's marine pilots a comfortable ride as they are carried out to cruise ships, cargo ships, yachts and other large vessels that enter the harbors of the St. Thomas/St. John District, according to Port Authority Public Information Officer Monifa Marrero Brathwaite. The boat is powered by twin Yamaha 300 horsepower outboard motors, has a 200 gallon fuel tank and a a six-inch, heavy-duty D fender around the hull to aid in pilot boarding.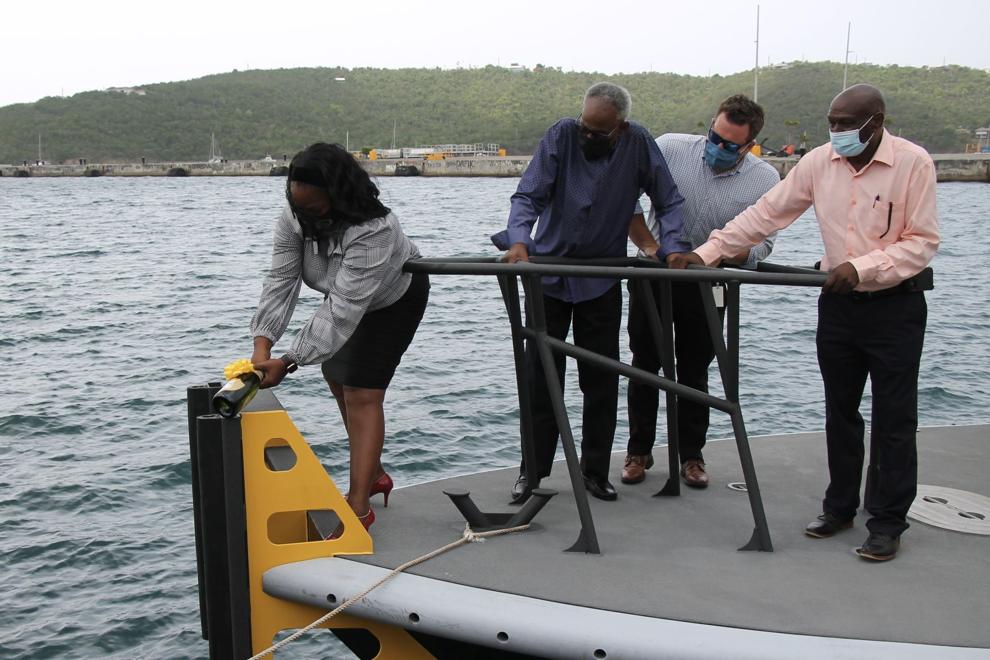 Guiding mariners
Daily News photo by

ALLEGRA CHRISTOPHER
St. John administrator Shikima Jones-Sprauve swings a bottle of champagne Friday morning as she christens the V.I. Port Authority's newest pil…